At The Cresent in Buxton, I have had the honour of photographing many memorable moments for weddings. The Cresent offers a beautiful and elegant backdrop, making it the ideal place for a wedding that will be remembered forever. I'll discuss my work history at The Cresent in this piece and why I think it makes for the ideal setting for your wedding.
The Cresent's magnificent setting is one of its distinguishing qualities. The location is located in the picturesque resort town of Buxton, which is encircled by the breathtaking Peak District. There are many photo opportunities at the location, whether it's a romantic stroll through the grounds or a group image in front of the big facade, thanks to its elegant Georgian architecture and lush gardens.
There are several lovely rooms available at the location for your wedding and reception. A gorgeously adorned and well-lit ballroom that can hold 150 guests serves as the ceremony location. A big ballroom with high ceilings and chandeliers serves as the reception area and is ideal for those romantic evening photos. Additionally, the location offers a lovely patio and garden area that are ideal for canapé and cocktail parties.
The location is additionally outfitted to make sure your wedding goes off without a hitch. They have a group of skilled event coordinators that will collaborate with you to make sure that your wedding is customised to meet your unique preferences. A fully licenced bar, a variety of other amenities, and mouthwatering cuisine options are also available to ensure that your special day is all you had hoped it would be.
In conclusion, The Cresent is the ideal option if you're searching for a beautiful and sophisticated wedding venue in Buxton. The site is a photographer's paradise with its gorgeous setting, elegant buildings, and lush gardens. The venue's skilled event coordinators and selection of amenities and services guarantee that your special day goes without a hitch. Anyone in the region organising a wedding should definitely consider going there.
The Perfect Location for Your Special Day
With its stunning natural beauty, rich history, and sophisticated elegance, Buxton Crescent weddings is the perfect location for your wedding day. Our team of dedicated wedding planners will work with you to create a day that is truly unforgettable, ensuring that every detail is taken care of so that you can relax and enjoy your special day. Contact us today to find out more about how we can make your wedding day a truly enchanted experience.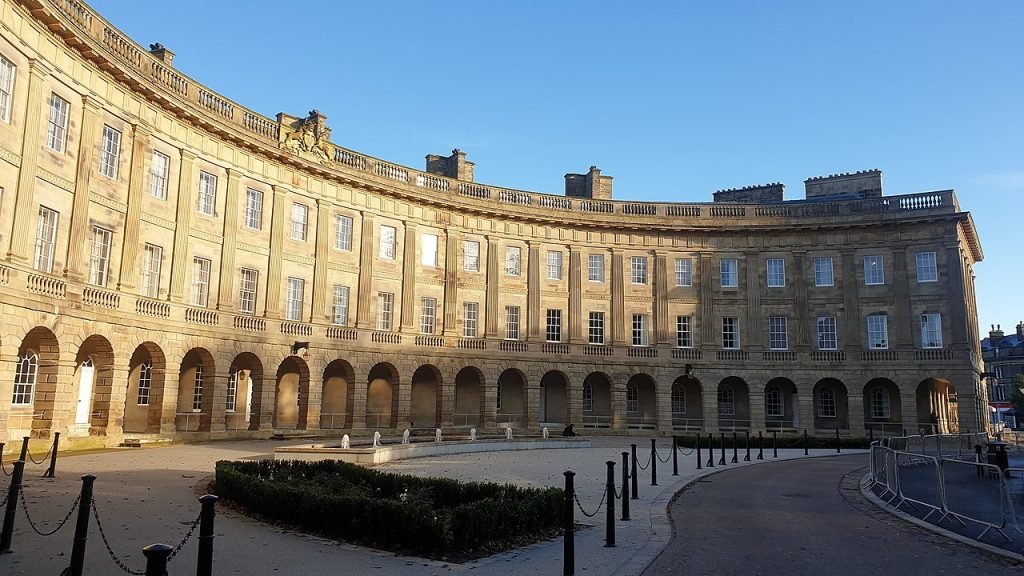 Pampering and Relaxation for You and Your Guests
Your wedding day is a time to be pampered and relaxed, and our hotel offers a range of facilities to ensure that you and your guests are comfortable and well taken care of. From the luxurious spa and thermal baths to the comfortable rooms and delicious dining options, you can rest assured that you and your guests will be looked after every step of the way.